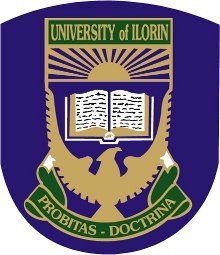 UNIVERSITY OF ILORIN
VICE-CHANCELLOR'S OFFICE
TIME-TABLE AND ROOM USAGES COMMITTEE
COMMENCEMENT OF BOTH VIRTUAL AND PHYSICAL CLASSES
The 2021/2022 Academic Session Hybrid Lecture Time-Table for Harmattan Semester has since taken ef fect from 3″d January, 2023.
For effective virtual delivery of lectures, about 500 user accounts of 300 capacity zoom licences have been assigned to Faculties and Departments
through their respective Sub-Deans.
We have also developed virtual class schedule for courses with class sizes of about 1000, 3000 and 5000 students using the large capacity zoom licences.
Departments are to get details of their zoom accounts and large class schedules from their Sub-Deans.
Please note. that physical delivery of lectures/practical sessions in classrooms/laboratories is very important and should be consciously sustained.