WAEC GCE ORAL ENGLISH;-ExamgrandComNg
1-10: BBCCABCADD
11-20: ADACBBADCB
21-30: DDDBCACBBB
31-40: BABCAAACAC
41-50: DABBCCAACB
51-60: BBDCCAACAC
=======================================
WAEC GCE ENGLISH OBJ;-EXAMGRAND!!!!!
WAEC GCE ENGLISH OBJ
1-10 ACCCBBBCDC
11-20 ACACBABCCD
21-30 BDBACDCCCC
31-40 CBCADCDABC
41-50 DAAACDCADC
51-60 DDCCDBDBCA
61-70 ADDBACCCDB
71-80 BCADBAABDD
COMPLETED!!
ANSWERS LOADING!!!!!
WAEC-ENGLISH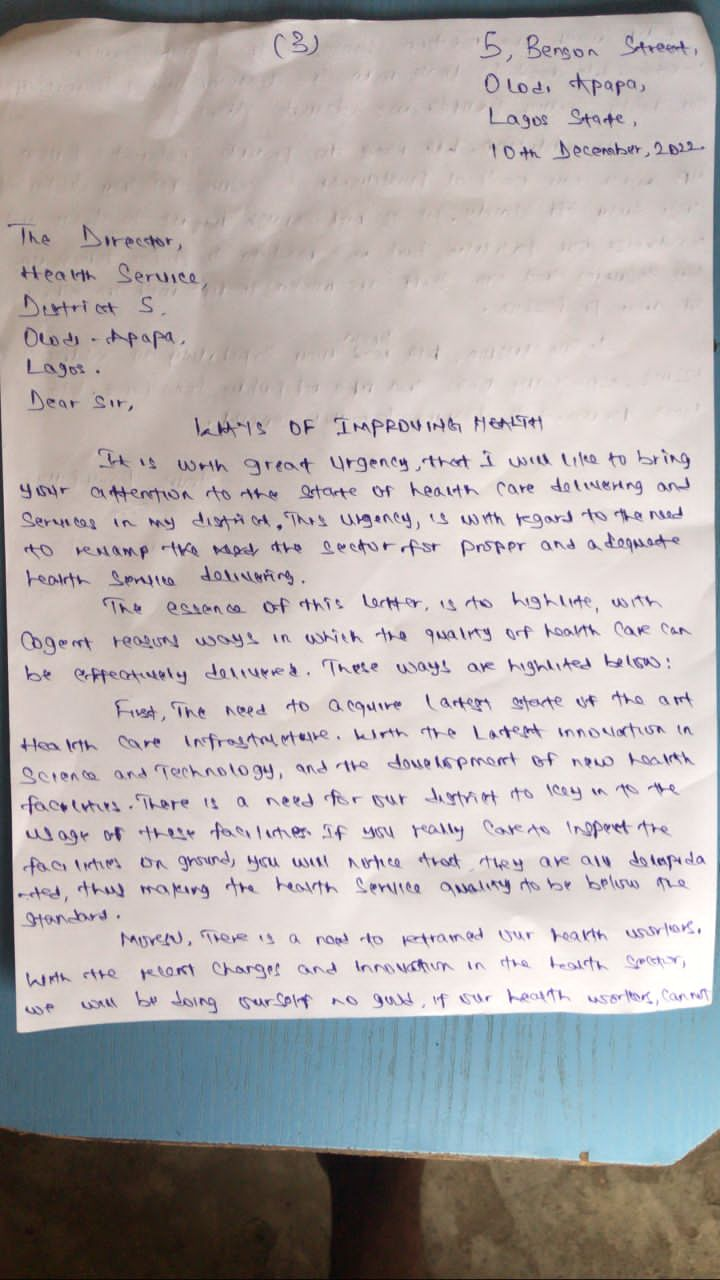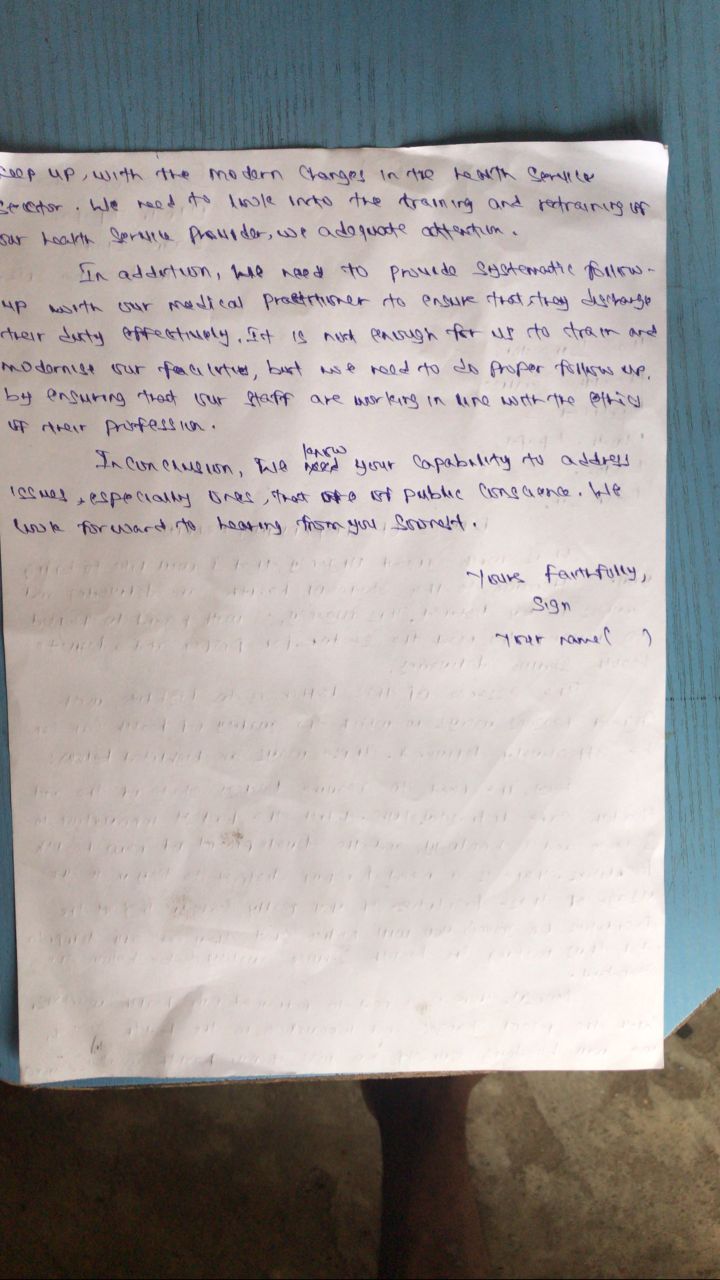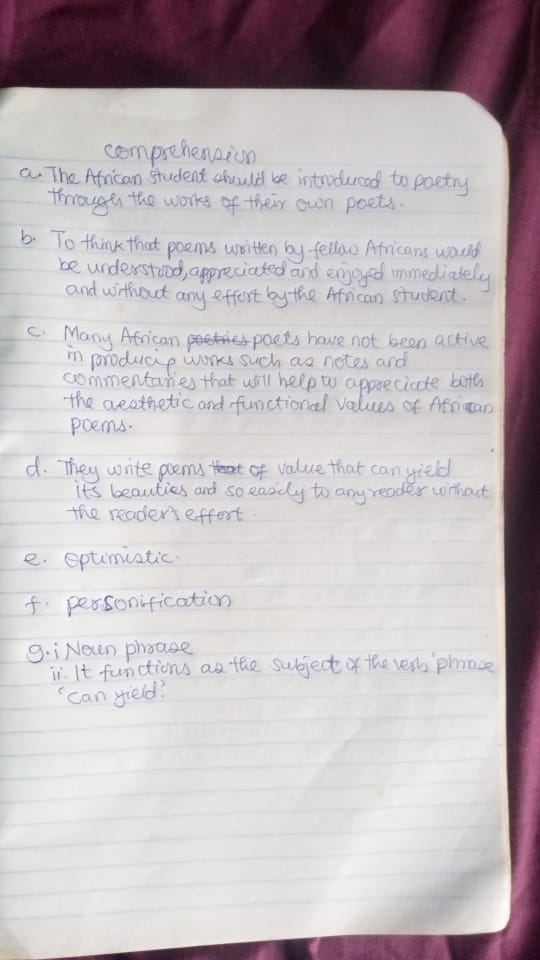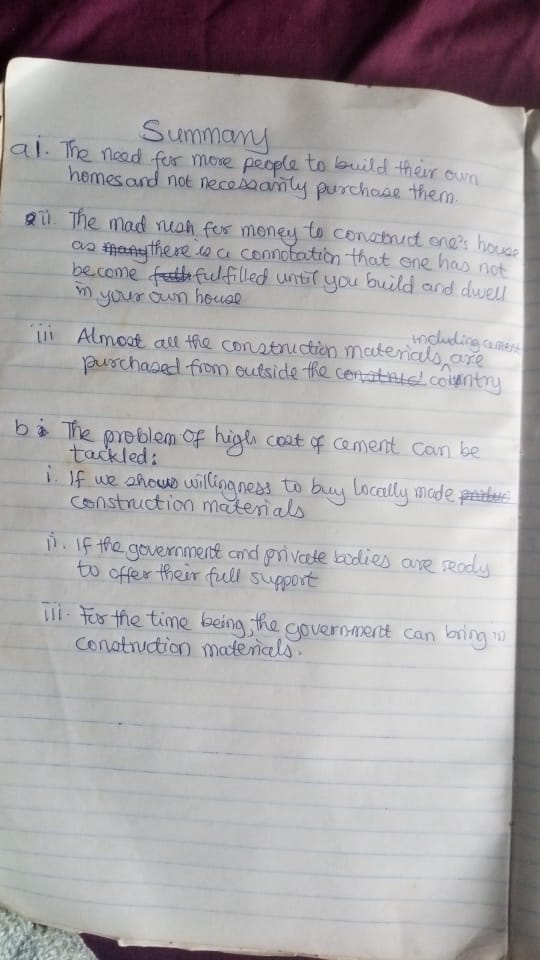 (6a)
African students should be introduce to Poetry through the work of Their own poets.
(6b)
That African Poems Should be understood without much effort.
(6c)
Because Africans don't Produce such works as note and commenteries
(6d)
because Africans have read English Poetry for quite along time
(6e)
African Should write about their problem and Culture
(6f)
(i) Personification
(ii) Noun phrase
(iii) Noun
(6h)
(i) Direction – step or angle
(ii) Stages – levels
(iii) Environment – Area
(iv) Naive – Wrong/Careless
(v) Phenomenon – Problem.
(vi) awareness – Enlightenment.
SUMMARY!
(7a)
-The need for more people to build their own homes and not necessarily purchase them
-The mad rush for money it construct one's house as this is a connotation that one has not become fulfilled until you build and dwell in your own house
-Almost all the construction materials including cements are purchased from outside the country
(7b)
The of high cost of cement can be tackled;
-If we allow willingness to buy locally made construction materials
-If the government and private bodies are ready to offer their full support
-For the time being, the government can bring in construction materials