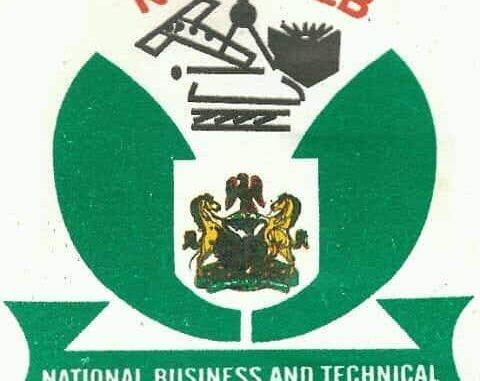 NABTEB 2022 GCE LITERATURE ANSWERS
LITERATURE-OBJ;-EXAMGRAND
01-10: BCBDDCBBAC
11-20: DCACCDACBD
21-30: CDDBCACDBC
31-40: CADBCCADAB
41-50: BACDABDDBA
LITERATURE ESSAY ANSWER;-EXAMGRAND
(1i)
Mr Babalola the helpful couple that live in the same house with Francis and Adah at Ashdown Street. Mr Babalola came to England to study journalism but could not achieve this dream because of partying and drinking. He became frustrated when his scholarship was stopped. Mr Babalola first met Janet at a phone kiosk sleeping on her feet while pretending to be making a phone call. She was pregnant by a West Indian man and was rejected by her stepfather for not accepting to give her baby out for adoption. Janet's mother is late. Mr Babalola takes Janet home but first uses her to entertain his Nigerian male friends who wanted to experiment sex with a white woman. Things changed when Mr Babalola fell in love with Janet.
(1ii)
Mr. Cole in Second Class Citizen is an Sierra Leonean national who lives and is employed in Lagos. He is described as extremely dark-skinned large and tall. The Mr. Cole is also Adah's neighbor. The Mr. Cole is a professional teacher. He is a teacher at the Methodist primary school in the mission where 8-year-old Adah escapes to a hot summer afternoon, without Ma's permission. The Mr. Cole is a kind man as evidenced by the warm way he greets Adah whenever she shows up in his class. He even purchases meals for Adah and transports Ma to the local police station, where Ma was arrested for ignoring her parent obligations.
(1iii)
Mr Noble, Adah and Francis' landlord, is a Nigerian man who lives as a second-class citizen in London. He is married to a white lady by name Sue. Mr Noble is not his original name but the name he is given in London as a reward for his subservience and self-denigration. He is a man who talks down on his race and carries out all sorts of self-demeaning acts to please the whites just for a pint of beer. This will eventually cost him his shoulders when he tries to manually operate a lift to prove to white people how strong Africans are. He uses the compensation money he receives from the railway authorities to purchase a house where Adah and Francis rent after being evicted from their house at Ashdown Street.
(6)
Revenge; Revenge is one of the major themes in Wuthering Heights. It is seen in the actions of Heathcliff when he returns to the Heights after being absent for three years. First, he schemes Hindley out of his ownership of the Heights by luring him into debts through gambling and drinking. He also turns the young and innocent Hareton into an uneducated ruffian. Heathcliff's marriage to Isabella, as well as the manipulated and forced marriage between young Linton and young Catherine, is an act of revenge, as the marriage is meant to give Heathcliff ownership of the Grange upon Edgar's death. Hindley's revenge against Heathcliff for robbing him of his father's love is seen when Hindley reduces Heathcliff to a servant after Mr Earnshaw's death.
Completed!.