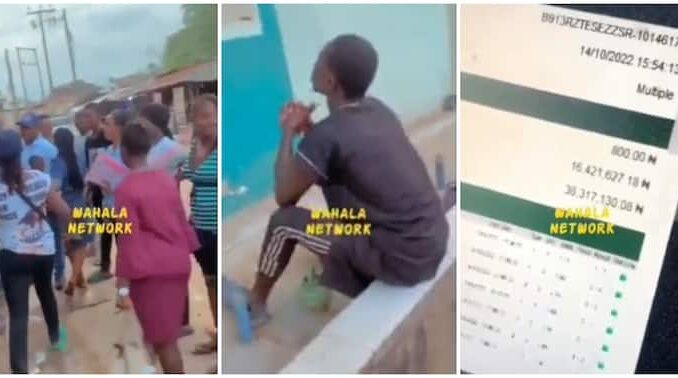 The fortune of a young man changed overnight after he won N38 million after placing a sports bet with just N800
Jubilant cheers rent his community as people thronged the betting center to confirm his massive winning with their eyes
The new millionaire who appeared strangely calm was also followed to the mosque by overjoyed folks
A young man became a millionaire in a day and overnight celebrity after winning a whopping N38 million in a sports bet.
The lucky Nigerian had interestingly placed the winning bet with a small sum of N800.
The recorder of the clip showed the man's winnings and his N800 stake displayed on a computer in the betting center.
Many ladies gushed over the calm new millionaire as he washed his feet in preparation to enter a mosque. Apparently, his community people followed him to the worship
Watch the video below:
LKEuQqtageCwkgI-