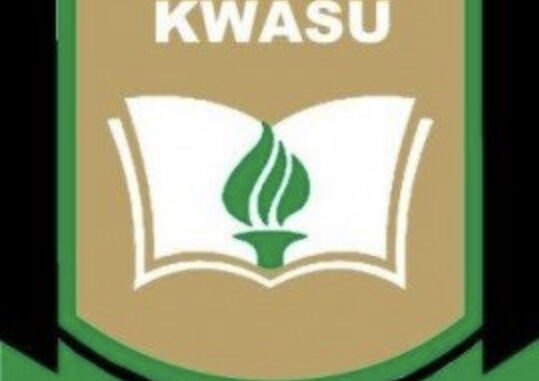 Lecturers of the Kwara state university, Malete have threatened to go on strike if the state government refuses to meet their demands. The lecturers under the umbrella of the university ASUU chapter made this known through the university ASUU Chairman Shehu Abdulganiyu Salau in a press release from the university ASUU body;
PRESS RELEASE
I thank and appreciate you all for your hard work, tireless efforts and noteworthy sacrifices in preserving 2021-2022 university academic calendar.
If you recall, this session began in November last year and members have worked continuously and nonstop. We can say with all emphasis that we have been working 24/7 for 365 days. You will notice that we had barely finished 2020/2021academic session, when we entered into summer. In the middle of summer, we started the first semester of this session (2021/2022). Before the end of the first semester, the second semester was announced to have started.
Consequently, all the outstanding tasks from the first semester were completed amidst the activities of the second semester of 2021-2022 academic session.
Comrades, we are almost getting to the end of the second semester of 2021-2022 academic session, waiting to conclude it with Summer or Make-up exams as the case my be. Interestingly, the 2022/2023 academic calendar has just been released.
Dear colleagues, we teach regular students from Mondays to Fridays, and TOP UP, CEERMS, IJMBE, SANDWICH, etc from Fridays to Sundays. To ensure uninterrupted flow of all these programmes, we have to continuously sacrifice our entitled leave on yearly basis at a cost to our health, our comfort, quality time and focus for quality research for publication in either Q1 or Q2 journals.
Dear Comrades, despite the commitments and dedications of our members, all of the demands of members are still unaddressed. Some of these requests include:
1.NHF/FMBN: About 124 interested members in the FMBN program have been submitted for approval and necessary action. However, upon interaction with the bursar last week, he however promised to commence members' deductions from this month (October, 2022)
2. Consequential Adjustment in Salary/Minimum Wage: Astonishingly, other tertiary institutions in Kwara and other states of the federation have started receiving minimum wage with the exception of KWASU. The Union has written to this effect about 3 months ago but to no avail.
3. Earned Academic Allowance (EAA). The Union did an objective computation of EAA and a total sum of #1.97b was estimated. This request though acknowledged by the Council, has also not been addressed.
4. 2014 Pension Act Adjustment. The Union has also written for normalization of our Pension Scheme in line with 2014 Pension Act. This also has not been implemented.
5. The Union has requested for full implementation of FG/ASUU agreement if eventually approved about 5 months ago. Now, the Prof. Nimi Briggs agreement has been approved by the federal government, what is the faith of KWASU staff?
More importantly, the congress (81 members in attendance) met on Thursday 13th October, 2022 and took a resolution to undertake a peaceful protest to agitate for SUBVENTION and that members would not resume for 2022-2023 academic session, if all the agitations of the union are not addressed.
I therefore, call on the management and the council to reciprocate the sacrifices and good gestures of members of the Union by immediately implementing all the long overdue demands and agitations of the union in the interest of all.
The Union would continue to agitate for SUBVENTION from Kwara State Government and work with the university management for the overall growth and development of our institution.